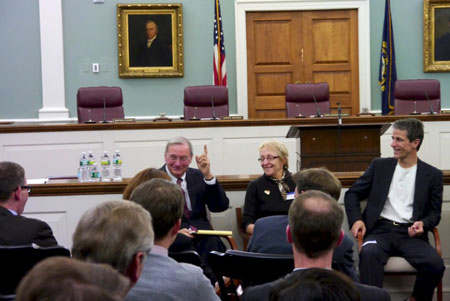 Lifetime Member – $1,500 (one-time payment; no annual fees)
Patron – $200 per calendar year
Regular Member – $100 per calendar year
Young Professional, Student, Non-Profit/Employee Member- $50 per calendar year
You may pay for membership, or donate to NHSCS, by clicking on the Donate button below. You will be taken to a secure PayPal area to complete your transaction. You do not have to have a PayPal account to use PayPal with your credit card.
If you prefer, you may download a membership form and mail it to us with your payment. You may also make donations by mail, by sending them to:
Jonathan M. Eck, Membership Chair
The New Hampshire Supreme Court Society
P.O. Box 1341
Concord, NH 03302-1341
For more information about becoming a member, please visit the Contact Us page and contact Doreen Connor.